Isolating and quarantining are related but distinct approaches to limiting COVID-19's spread. In short: Isolate if you're sick, quarantine if you have been exposed. You must isolate if you are symptomatic or have tested positive for COVID-19. This means you must be...
The Baker-Polito Administration announced updates on the Commonwealth's distribution efforts of the first doses of the COVID-19 vaccine as well as new guidance from the Department of Public Health (DPH) to help residents celebrate the holiday safely. On Monday, the...
Governor Baker Announces New Restrictions Statewide for Capacity, Mask Compliance and Distancing Due to Increased Cases, Hospitalizations the Baker-Polito Administration announced that effective Sunday, December 13th, all communities in Massachusetts will return to...
The Department of Public Health updated its guidance and information for individuals in quarantine due to COVID-19. The guidance provides new information on the 14-day quarantine requirement, and the conditions that must be met to 'test-out' after at least ten days in...
The Healthy Incentives Program (HIP) provides matching benefits for SNAP households who purchase locally grown produce from participating Massachusetts vendors. HIP vendors include farm stands, farmers markets, mobile markets, and CSA farm share programs. Learn more...
Information about P-EBT, or Pandemic EBT, federal program. P-EBT, or Pandemic EBT, is a federal program. The Department of Transitional Assistance (DTA), in collaboration with the Department of Elementary and Secondary Education (DESE), received approval to operate...
First time applying for #SNAP? Have questions on the application process? Check out DTA's SNAP application walk through video for step-by-step guidance. And then apply at DTAConnect.com! https://youtu.be/B9tHezWaaPY
Reopening Our Schools Our goal for the fall is to reopen Barnstable Public Schools by prioritizing the health and safety of our students and staff. Our reopening plans are informed by guidance from the Department of Elementary and Secondary Education (DESE), and...
The Department of Elementary and Secondary Education (DESE) today announced that next week, it will launch a public awareness campaign to help remind parents, students and teachers that everyone needs to do their part to keep each other healthy and safe as the school...
With this memo, we are providing districts and schools with initial guidance on reopening for the fall. In this guidance, we: • Clearly state our goal for this fall: the safe return of as many students as possible to in-person school settings, to maximize learning and...
With the impact COVID-19 is having on our communities, it is important to stay informed about what resources are available for small businesses. Below we've compiled tools, loans and relief services available. This will continue to be updated, check back for new...
Early Business Closures, Revised Gatherings, Mask Orders Announced to Disrupt Growth of COVID-19 Cases the Baker-Polito Administration announced a series of targeted measures to disrupt the increasing trend of new COVID-19 cases and hospitalizations. Governor Charlie...
Safety Standards and Checklist: Indoor and Outdoor Events Reopening Phase III mandatory safety standards, recommended best practices and a checklist for indoor and outdoor events. UPDATED: September 22, 2020 | EFFECTIVE: September 28, 2020 These workplace safety...
South Coastal Counties Legal Services (SCCLS) and the Justice Center of Southeast Massachusetts (JCSEM) continue to provide free civil legal aid to low income families and other vulnerable members of our community. While our physical offices are closed, staff members...
Grocery Shopping, Take-Out, Banking, Getting Gas, and Doctor Visits. As communities across the United States take steps to slow the spread of COVID-19 by limiting close contact, people are facing new challenges and questions about how to meet basic household needs,...
Raising a grandchild on your Social Security benefits? Even if you qualify to get an Economic Impact Payment automatically, use the #IRS Non-Filers' tool as soon as possible to claim $500 per qualifying child: http://irs.gov/nonfilereip
Don't fall prey to coronavirus scams. The IRS isn't going to call you asking to verify or provide your financial information so you can get an Economic Impact Payment or your tax refund faster. Stay vigilant: go.usa.gov/xvrf7.
The expansion of SafeLink, the Commonwealth's statewide, 24/7, toll-free and confidential domestic violence hotline now includes resources and support for survivors of sexual assault. Previously, SafeLink served as a hotline to specifically connect domestic violence...
To ensure continuity of operations of essential functions, CDC advises that critical infrastructure workers may be permitted to continue work following potential exposure to COVID-19, provided they remain asymptomatic and additional precautions are implemented to...
The Cape Cod Medical Reserve Corps (MRC), in service to the Barnstable County Incident Command COVID-19 response, wishes to bring to the public's attention the following information for people willing to produce and donate face masks and the headbands that hold...
The Barnstable County Regional Government of Cape Cod has activated a general information e-mail address to field questions from the public related to novel coronavirus COVID-19. Barnstable County aims to provide accurate and timely information to the public. The...
BARNSTABLE (MA) March 20, 2020 – The Barnstable County Regional Emergency Planning Committee (BCREPC) held a conference call on Thursday, March 19, 2020, at 4:00 p.m. to review the current COVID-19 conditions and to discuss preparation efforts in the county. Agencies...
T​o protect ourselves and others from COVID-19, the CDC now recommends ​cloth face coverings be used when outside. But what about children? Read on for answers to some frequently asked questions. Read all the guidelines here >
Comprehensive, confidential mental health peer support is available to first responders who may be experiencing grief or trauma during the #COVID19 pandemic through the Massachusetts State Peer Support Network. You can learn more here: ow.ly/e6He50z8RUx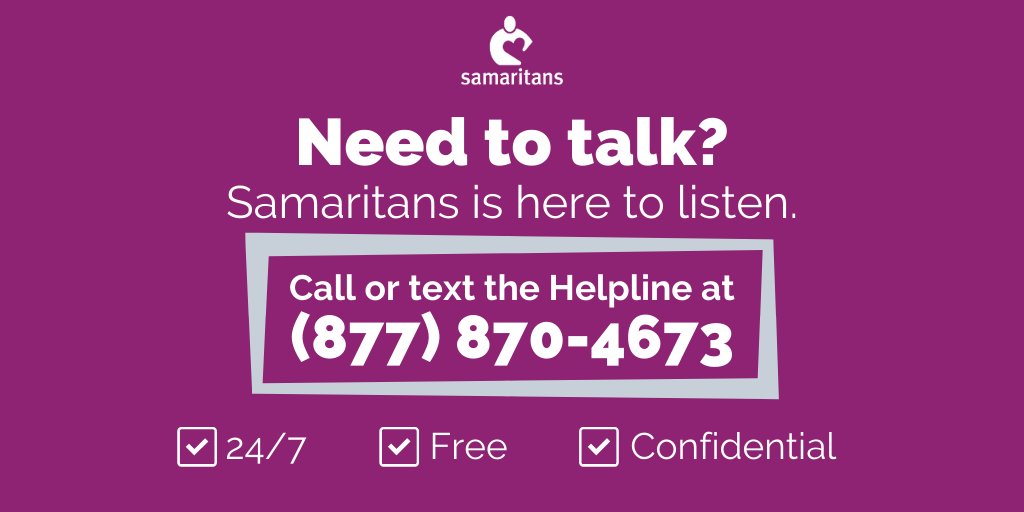 During this unprecedented time, it can feel overwhelming to receive constant messages about COVID-19. Please know that we are here for you. Call or text our 24/7 helpline any time at 877-870-4673. #covid19ma
This document addresses frequently asked questions related to NEH funding under the Coronavirus Aid, Relief, and Economic Security (CARES) Act and the Office of Management and Budget memo M-20-17 "Administrative Relief for Recipients and Applicants of Federal...
AMERICANS FOR THE ARTS COVID-19-resources and responses https://www.americansforthearts.org/by-topic/disaster-preparedness/coronavirus-covid-19-resource-and-response-center Economic...
The new Mass Cultural Council Safe Harbors Program seeks to provide broad assistance to Massachusetts arts and cultural nonprofit organizations in the form of webinars and online tools. The webinars will help you assess your current financial situation, create an...
In light of the COVID-19 emergency, Massachusetts residents are spending a lot of time in their homes and yards. Do you know what to do if you find a baby bird, a nest of newborn bunnies, or another young animal in your yard this spring? The arrival of spring means...
This map shows the location of resources available to the public during COVID-19 pandemic, such as food banks, houses of worship and Project Bread site locations. Please note that this map is not inclusive of all resources, and is only as accurate as the information...
Economic Impact Direct Cash Payment $1200 pp + $500 per child, with some limits Traditional State UI benefits Quarantined, laid off, furloughed, or workplace shut down temporarily Federal Pandemic U/I Assistance New Federal benefits, includes $600 week boost &...
COVID-19 Update: Schedule Updates & Changes (effective 3/23/20) Peter Pan Bus Lines is doing our part to help stop the spread of the Coronavirus (COVID-19) by temporarily reducing our schedules throughout the Northeast while providing transportation for essential...
What we're doing to keep drivers safe Closely monitoring the situation and taking action We're following updates on COVID-19, including guidance from the CDC and local health officials. We have an internal task force dedicated solely to this issue, and we'll continue...
The safety and well‑being of everyone who uses Uber is always our priority. We are actively monitoring the coronavirus (COVID‑19) situation and are taking steps to help keep our communities safe. Steps we are taking Supporting public health authorities We have a team...