https://youtu.be/QlRd6F9BWUA You must quarantine if you are not sick but are a close contact to someone diagnosed with COVID-19 or if you've been traveling outside Massachusetts. You may be contacted by a local health official or the Commonwealth's Community Tracing...
Department of Elementary and Secondary Education (DESE) Commissioner Jeffrey C. Riley announced today the statewide mask requirement for K-12 schools will be lifted on February 28. At that time, DESE and the Department of Public Health recommend students and faculty...
BOSTON (December 20, 2021) - Today the Massachusetts Department of Public Health released a review of breakthrough COVID-19 cases in vaccinated Massachusetts residents and found nearly 97% of all breakthrough cases in the Commonwealth have not resulted in...
What is a booster? Do I need a booster? COVID-19 vaccines are very effective in lowering the risk of severe disease, hospitalization, and death. They even work against the Delta variant. The CDC has found that this protection may wear off over time. Boosters keep the...
The Healthy Incentives Program (HIP) provides matching benefits for SNAP households who purchase locally grown produce from participating Massachusetts vendors. HIP vendors include farm stands, farmers markets, mobile markets, and CSA farm share programs. Learn more...
Information about P-EBT, or Pandemic EBT, federal program. P-EBT, or Pandemic EBT, is a federal program. The Department of Transitional Assistance (DTA), in collaboration with the Department of Elementary and Secondary Education (DESE), received approval to operate...
First time applying for #SNAP? Have questions on the application process? Check out DTA's SNAP application walk through video for step-by-step guidance. And then apply at DTAConnect.com! https://youtu.be/B9tHezWaaPY
Effective May 18, guidance from the Department of Elementary and Secondary Education and the Department of Early Education and Care will be updated to no longer require masks for outdoor activities like recess and to allow for the sharing of objects in classrooms, in...
Effective May 18, the youth and amateur sports guidance will be updated to no longer require face coverings for youth athletes 18 and under while playing outdoor sports. Effective May 29, all youth and amateur sports restrictions will be lifted. Link to youth sports...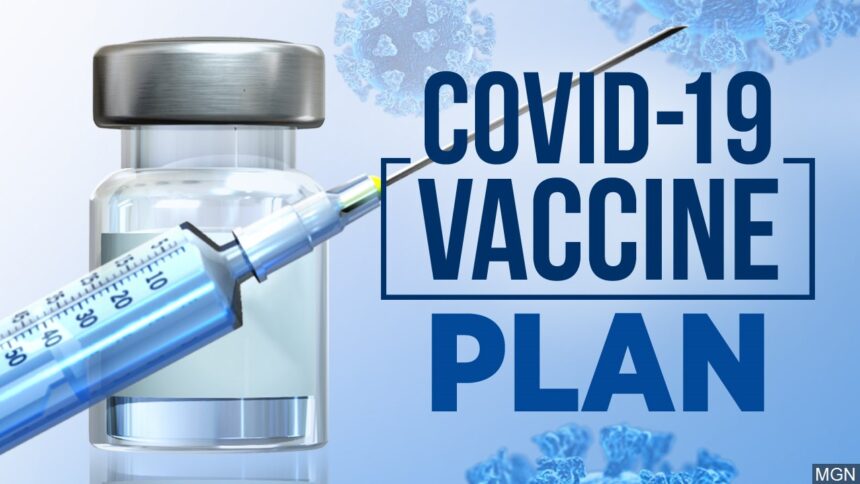 K-12 Educators, Child Care Workers and K-12 School Staff Eligible for Vaccine Appointments Starting March 11th the Baker-Polito Administration announced that K-12 educators, child care workers and K-12 school staff will be eligible to schedule COVID-19 vaccine...
Effective Monday, February 8th at 5:00 AM, those businesses and other sectors in Massachusetts currently limited to 25% capacity following an across the board capacity reduction on December 26, 2020 will be permitted to increase to a 40% capacity limit. Businesses and...
Notice: Paycheck Protection Program resumes January 11, 2021 at 9am ET SBA, in consultation with the U.S. Treasury Department, will open the Paycheck Protection Program loan portal on Monday, January 11, 2021 at 9 am ET.  When the PPP loan portal system opens, it will...
The Commonwealth of Massachusetts has made an additional $17.5 million in grants available to support small businesses, microenterprises, and their employees, families and communities. Massachusetts Growth Capital Corporation (MGCC) will be administering these funds...
HOW TO BOOK AN APPOINTMENT: Individuals ages 75 and over are eligible to get a COVID-19 vaccine in Massachusetts. Appointments, while significantly limited at this time, can be scheduled online by visiting www.mass.gov/COVIDVaccineMap. Residents enter their zip code...
Each Thursday, new appointments will be available for the mass vaccination sites. This week, over 55,000 new appointments will go live for the following week. Residents can use the map or ZIP Code search tool to find a vaccination location near them at...
On February 3, 2021 the Cape Cod COVID-19 Response Task Force held a phone briefing for Cape Cod residents over 65 on the COVID-19 vaccine. Speakers included: Senator Julian Cyr Mike Lauf, CEO, Cape Cod Healthcare Dr. Kevin Mulroy, Senior VP, Cape Cod Healthcare Kevin...
"Think Before You Click" encourages parents to talk to children about potential online dangers and take action to protect their privacy BOSTON – The U.S. Attorney's Office and Homeland Security Investigations are partnering to alert parents and guardians of the...
As a caring adult the thought of a child being abused is hard to imagine and can raise a number of emotions. The actions taken as someone who suspects and responds to abuse is important to the child's recovery. If you suspect abuse: Remain calm and thank the child for...
Don't fall prey to coronavirus scams. The IRS isn't going to call you asking to verify or provide your financial information so you can get an Economic Impact Payment or your tax refund faster. Stay vigilant: go.usa.gov/xvrf7.
The Barnstable County Department of Health and Environment announced today the launch of a regionwide helpline to respond to COVID-19 related questions starting Tuesday, January 19, 2021, at 8:00 a.m. 10 Cape Cod Medical Reserve Corps (MRC) volunteers have been...
BARNSTABLE (MA) April 10, 2020 – The Barnstable County Regional Emergency Planning Committee (BCREPC) held a conference call on Thursday, April 9, 2020, at 4:00 p.m. to review the current COVID-19 conditions, discussed ongoing response efforts in the county, and...
The Cape Cod Medical Reserve Corps is currently accepting applications for volunteers. You do not need to have a medical background to apply. Currently the Cape Cod Medical Reserve Corps volunteers are focusing on transporting medical supplies, helping Meals on...
T​o protect ourselves and others from COVID-19, the CDC now recommends ​cloth face coverings be used when outside. But what about children? Read on for answers to some frequently asked questions. Read all the guidelines here >
Comprehensive, confidential mental health peer support is available to first responders who may be experiencing grief or trauma during the #COVID19 pandemic through the Massachusetts State Peer Support Network. You can learn more here: ow.ly/e6He50z8RUx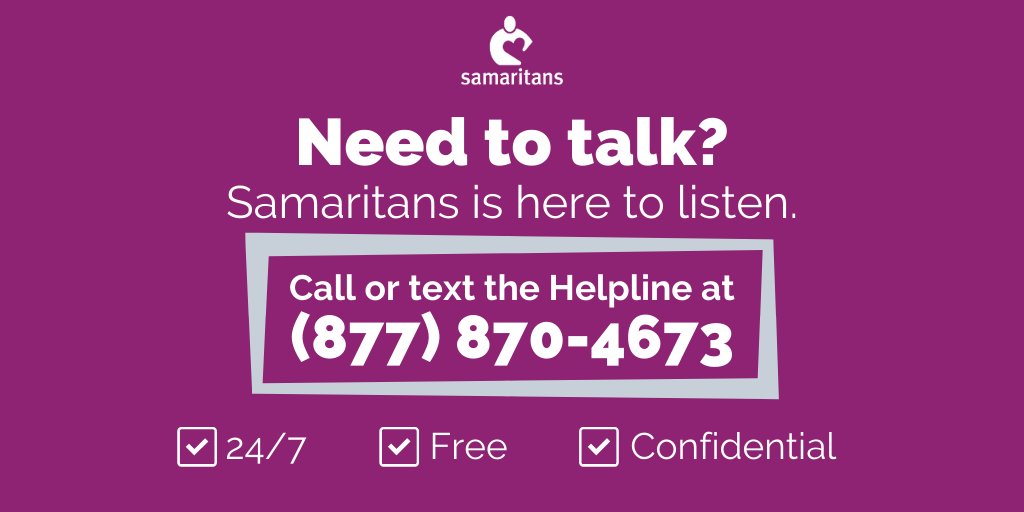 During this unprecedented time, it can feel overwhelming to receive constant messages about COVID-19. Please know that we are here for you. Call or text our 24/7 helpline any time at 877-870-4673. #covid19ma
This document addresses frequently asked questions related to NEH funding under the Coronavirus Aid, Relief, and Economic Security (CARES) Act and the Office of Management and Budget memo M-20-17 "Administrative Relief for Recipients and Applicants of Federal...
AMERICANS FOR THE ARTS COVID-19-resources and responses https://www.americansforthearts.org/by-topic/disaster-preparedness/coronavirus-covid-19-resource-and-response-center Economic...
The new Mass Cultural Council Safe Harbors Program seeks to provide broad assistance to Massachusetts arts and cultural nonprofit organizations in the form of webinars and online tools. The webinars will help you assess your current financial situation, create an...
In line with updated CDC face covering guidance, the Administration will rescind the current face covering order and issue a new face covering advisory effective May 29. Non-vaccinated individuals are advised to continue wearing face masks and to continue distancing...
Follow them on Facebook for the next weekly family dinner distribution https://www.facebook.com/CapeCulinaryIncubator
T​o protect ourselves and others from COVID-19, Massachusetts now requires ​cloth face coverings be used when outside. But what about children? Read on for answers to some frequently asked questions. American Academy of Pediatrics
COVID-19 Update: Schedule Updates & Changes (effective 3/23/20) Peter Pan Bus Lines is doing our part to help stop the spread of the Coronavirus (COVID-19) by temporarily reducing our schedules throughout the Northeast while providing transportation for essential...
What we're doing to keep drivers safe Closely monitoring the situation and taking action We're following updates on COVID-19, including guidance from the CDC and local health officials. We have an internal task force dedicated solely to this issue, and we'll continue...
The safety and well‑being of everyone who uses Uber is always our priority. We are actively monitoring the coronavirus (COVID‑19) situation and are taking steps to help keep our communities safe. Steps we are taking Supporting public health authorities We have a team...