Need a COVID-19 Test?
Safe, effective and accessible COVID-19 testing is available at Cape Cod Healthcare through community and rapid testing options.
Drive-through community testing
COVID-19 testing is available by appointment at two convenient drive-through testing sites on our hospital campuses:
Please note:
Drive through community testing is available to everyone, whether experiencing symptoms or not.
The testing method utilized is an RT-PCR test, considered the gold standard for accurately detecting active COVID-19 virus in a collected specimen and is accepted by all governments and agencies.
Test results are currently available within 24 hrs. 
Vaccines for children ages 5-11 are now authorized
The Pfizer COVID-19 vaccine was authorized by the CDC for use in children ages 5-11 on November 2. Some appointments are now available to be made with your child's health care provider and appointments at hundreds of other sites will soon be available on VaxFinder.mass.gov.  
Barnstable County Department of Health and Environment Opens Registration for Pediatric COVID-19 Vaccine Clinics
FREE Vaccination Clinic for BPS Students Ages 5-11
To register and see the time and location for your school go to the
district website
.
(Spanish and Portuguese)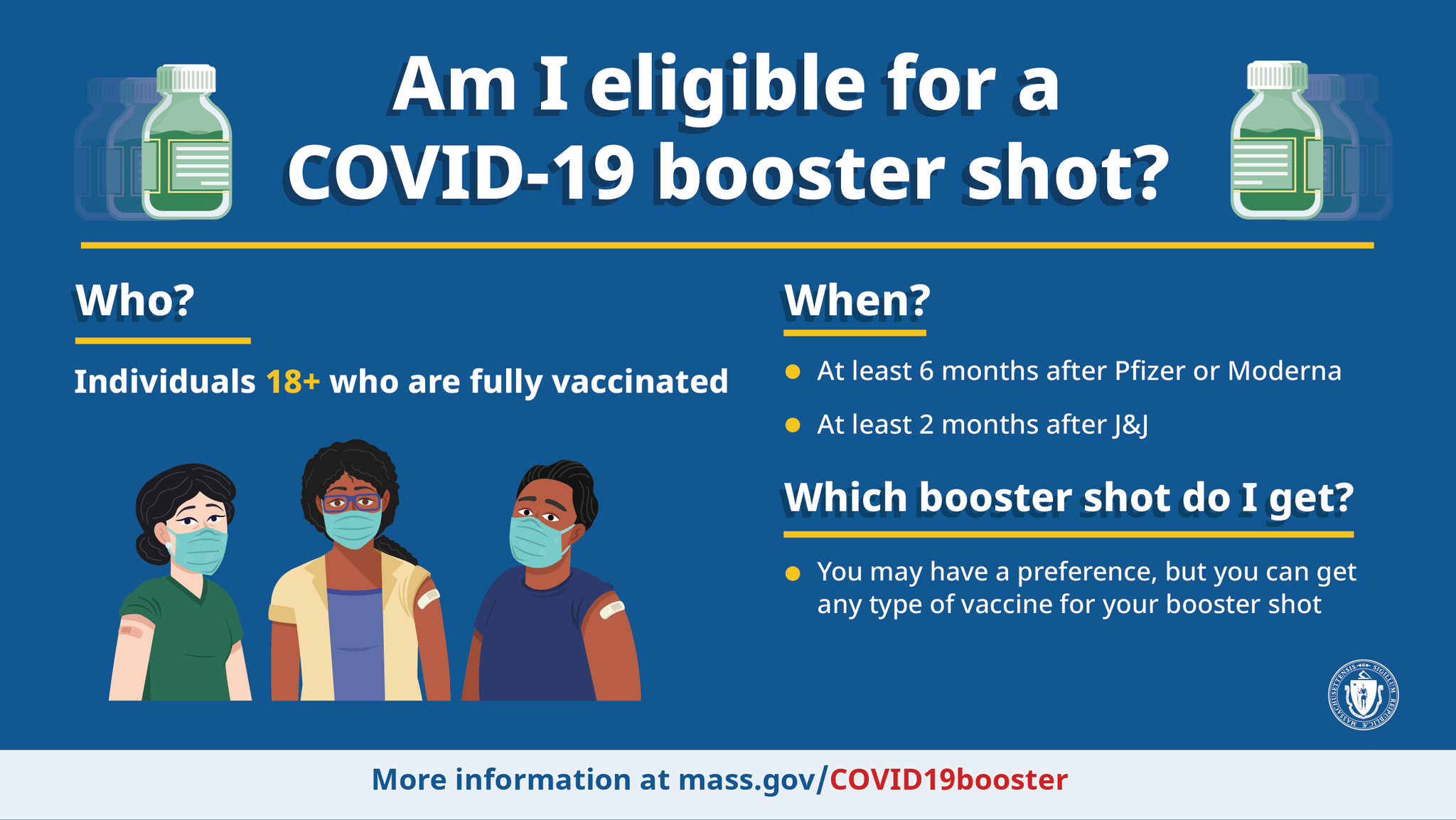 Barnstable County does provide a weekly COVID-19 vaccine clinic that is open to the public every Thursday at the Harborview Conference Room in the Barnstable County Complex from 10am to 2pm. First, second and third doses of Pfizer and Moderna vaccine, as well as Pfizer booster doses for qualified individuals are available at the weekly clinics. Barnstable County does not currently have J & J vaccine in stock. Booster doses of Moderna and J & J vaccine are pending approval from CDC and MA DPH; once approval has been given, Barnstable County will provide them to qualifying individuals as supply allows.
Average Incidence Rate in the Town of Barnstable The average daily incidence rate has again increased in the Town of Barnstable during the past week as demonstrated in the graph below (see right side of graph).  During the past fourteen days, the Health Division...